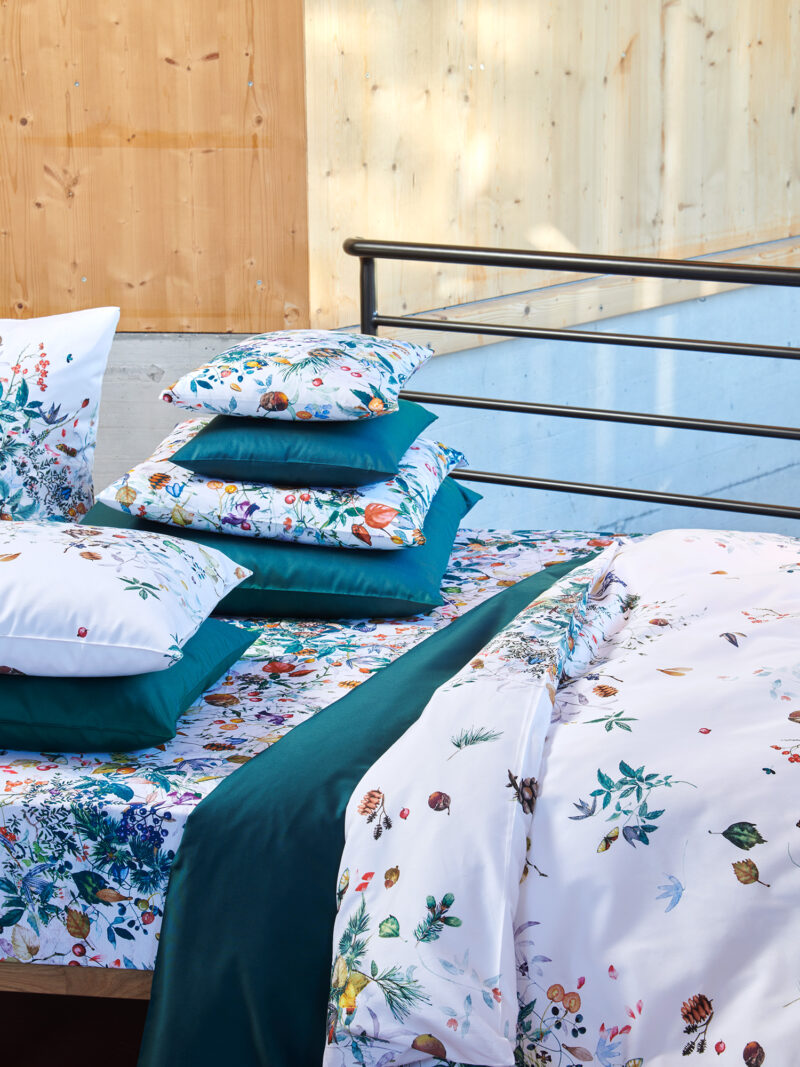 Bed Linen Fischbacher A H 22 D20 Winterwald
When white snow covers the forest floor, berries, pine cones, twigs and leaves glow in a special blaze of colour. Let yourself be enchanted by this – by our WINTERWALD design. Each leaf and berry has been watercoloured by hand in St. Gallen and shines on this timelessly beautiful bed linen made of the finest cotton satin as if everything had just fallen on the snow-covered ground.
Available in various sizes. Let us advise you.
Inquire about product
Additional information